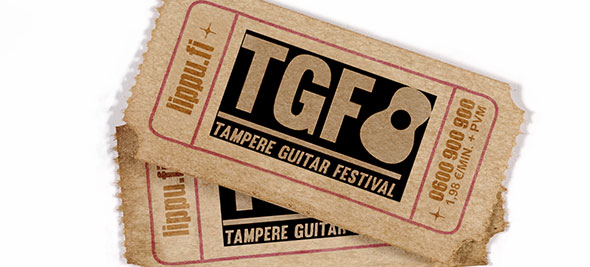 TICKETS 2022

Tickets in adcance are available until the day before the concert. On the concert day, tickets are sold only at the door.
Groups
10 % discount for normal-priced tickets for groups of at least 10 people. The tickets must be reserved at least one week before the event. For groups of over 30 people and tour operators, contact the organiser.
Tickets at the door
Tickets in advance are available until the day before the concert. After this, tickets will only be available at the door if the event is not sold out. Ticket sales start half an hour before the concert. The payment methods available are cash, card payment and Smartum vouchers. To be eligible for the discount, please be prepared to present a sufficient document at the door. For the concert at G Livelab, please check out the details.
Accessible events
Members of TGF, students, pensioners, conscripts and the unemployed are eligible for tickets in the lower price class, when available. Personal assistants can attend concerts free of charge. Read more about accessibility.
Terms of sale
Tickets ordered and paid for will not be refunded or exchanged. A force majeure reservation will be held for the concerts, in which case the customer will be refunded the price of the ticket against the entrance ticket. TGF will not replace lost, stolen or damaged tickets. The Finnish Consumer Protection Act (38/1978) is complied with for ticket sales both to Finland and abroad.