МАСТЕР-КЛАССЫ 2016
International master classes for classical guitar students and professionals take place now for the 12th time. Among playing and practicing you may attend the festival concerts, take part in sports activities and generally spend time relaxing with other students, and teachers. Common language in lessons is English. International students will get 15 % refund of the fee!
Guitar courses are organised at Varala Sports Institute, Tampere. During the week it's not only about playing but also doing sports together with guides and friends. At the same time there is also a day camp for children and a guitar & chamber music camp. Participating as a listener is free, welcome to follow all the lessons, lectures and workshops even if you wouldn't take part to the courses. NEW: from 2016 we have also The Joy of Playing and Guitar Review.
Welcome to the meeting place of guitarists!
>> Registration
ВРЕМЯ И МЕСТО ПРОВИДЕНИЯ
June 6-11, 2016
Varala Sports Institute
Varalankatu 36, Tampere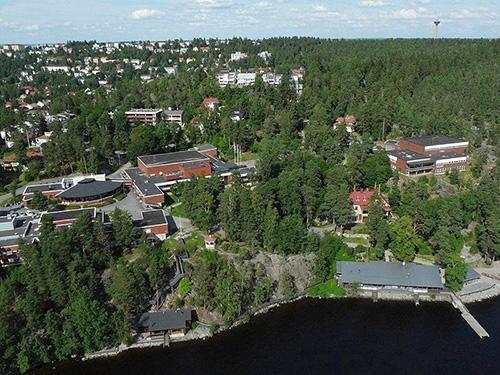 Varala Sports Institute в Тампере
ПРЕПОДАВАТЕЛИ И СОТРУДНИКИ
• Ricardo Gallén, guitar (June 10-11)
• Hopkinson Smith, guitar (June 11)
• Otto Tolonen, guitar (June 6-8)
• Petri Kumela, guitar (June 6-9)
• Ismo Eskelinen, guitar
• Paavo Korpijaakko, руководитель кемпинга (paavo [ at ] tgf.fi, +358 (0)40 541 6675)
• Ассистенты отвечающие за спортивные и другие мероприятия
• Marko Salonen, Координатор фестиваля
• Tomi Tolvanen, Директор фестиваля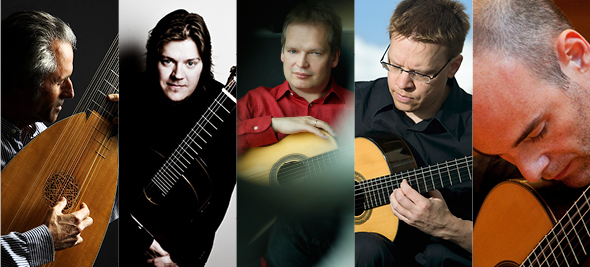 ИНФОРМАЦИЯ
Вы можете принимать участие либо в качестве сольного игрока или же в составе группы камерной музыки. Вы также можете не включать проживание и питание, но принимать участие во всех видах деятельности, которые включают в себя лекции, практические семинары, прослушивание уроков и многое другое.
You may participate either as a solo player or with a chamber music group. You may also participate without accommodation and meals, and still enjoy of all the activities. Participation include also all lectures, workshops and listening to lessons of others.
Opening and ending
The camp starts on Monday 6th of June. Please arrive in Varala between 9 and 11 am. In addition, you may arrive on Sunday 7th to attend the opening concert. After the opening concert we will assist you to the Varala campsite. Please note, you must book this additional night seperately.
Courses will end on Friday 10th of June. Check out from the rooms is by 12 am. More info about Friday afternoon's programme will be in the info letter.
Accommodation and meals
Accommodation at Varala Sports Institute will be in shared rooms separate from boys and girls. Rooms include linen, towels, toilet and shower. If you want to share a room with someone you know, please let us know when you register. The prices include breakfast, lunch, dinner and evening snack. If you prefer to participate without our All Inclusive package or are just popping in to see what is going on, separate meal cards are available at the info desk of Varala.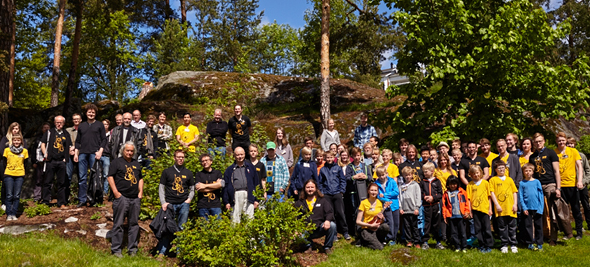 Cosy atmosphere comes from common activities and being together with nice people.
Concerts and transportation
Every evening there is a festival concert. We will visit selected concerts with TGF's shuttle bus or by foot enjoying of the beatiful ladscape of Pispala. At the beginning and the end the of the course, Tampere City bus No. 25 is the best way to reach Varala. For further assistance please consult our staff.
Performances
At the end of the course there will be a concert for students. More info in the concert list.
Sports
All participants may take part in the guided daily outdoor and indoor sports activities. And do even more together with friends!
Practicalities
Please be prepared for all kinds of weather. June in Finland may vary between sunny +30 C and rainy +5 C. Bring clothes suitable for performing and also for both indoor and outdoor activities. If you have any special needs or allergies, please let us know in advance.
Varala Sports Institute
The course is organised in assosiation with Varala Sprots Institute. Varala is located in Tampere - next to the world's tallest gravel ridge Pyynikinharju, on the shore of Lake Pyhäjärvi and only three kilometres from Tampere city centre. Accommodation quarters and educational and sport facilities are all located in close proximity to one another.
Further information: www.varala.fi/english
PRICES & REGISTRATION
>> Registration
EARLY BIRDS SPECIAL: registrate before March 1st – after that the prices will be 10 % higher
• All inclusive package 499 € (2.3. > 549 €)
• Participation without a room and meals 299 € (2.3. > 329 €)
• Only master class lessons 79 € / 45 min

All inclusive package includes:
• Two guitar lessons 45 mins each
• Lectures, workshops and sports activities
• The Joy of Playing lectures
• Listening to all lessons & teachers
• Accommodation & meals (Mon - Fri June 6-10, 2016)
• Sauna
Options (only in advance):
• Extra lessons +79 € / 45 mins
• Taking part into Guitar Review +65 € (norm. 80 €)
• Double room +80 €/ pp (limited availability)
• Extra night June 5-6 +70 € (incl. concert on June 5th + supper and breakfast)
• TGF ry membership +20 € (incl. t-shirt and all festival concerts during the camp June 6-9, not Tampere Hall and Telakka)
• Weekend pass June 10-11 for Tampere Hall +50 € (norm. 72 €)
Early birds special:
Registrate by March 1st and
• Save 10% – from March 2nd prices are +10%
Deadline for registration: May 15th 2016 (after this you may inquire for possible cancellations)
International participants
TGF wants to support participation from other countries. If you come from abroad and registrate before May 1st, we will refund 15 % of you participation fee when arriving to the festival.
>> Registration
INQUIRIES
Paavo Korpijaakko, Head of the camp
Tel: +358 (0)40 541 6675
E-mail: paavo (at) tgf.fi