KE/WED 1.6.2022 klo 12 • ETKOT


Lounaskonsertti / Lunchtime concert: Fanni Palmanto & Jussi Sippola (FIN)
Ilmaiskonsertti | Free event • Genre: Classical • 12:00 • Numeroimattomat paikat | Unnumbered seats
Fanni Palmanto, laulu | vocals
Jussi Sippola, klassinen kitara | classical guitar
Aleksanterin kirkko, Pyynikin kirkkopuisto
Katso maksuton striimaus | Watch the free concert stream: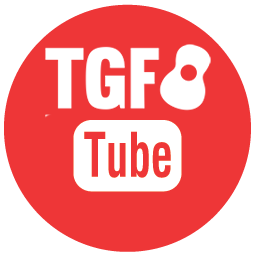 Ohjelma / Program
Miguel de Fuenllana (1500-1579): ¿Con qué la lavaré?
Osmo Palmu (1974-): Variations on a theme by P.J. Hannikainen
Agustin Barrios (1885-1944): Una limosna por el amor de dios
Roberto Gerhard (1896-1970):

Fantasia
Seven Cantares for soprano and guitar

La Indita
La Ausencia
La Muerte y Donzella

SUOMEKSI (IN FINNISH)
Fanni Palmanto (s. 1998) opiskelee toista vuotta musiikkipedagogiikkaa ja laulua Tampereen ammattikorkeakoulussa. Palmanto on suorittanut musiikkialan perustutkinnon Tampereen konservatoriossa keväällä 2020. Opettajinaan hänellä on Satu Sippola, sekä Hanna-Leena Haapamäki.
Jussi Sippola (s. 1997) on oululaislähtöinen kitaramaailman myöhäisherännäinen. Sippola aloitti kitaraopintonsa Madetojan musiikkilukiossa opettajanaan Andrei Zelenski, jonka innoittamana jatkoi opintojaan Oulun konservatorion ammatillisella linjalla. Musiikin perustutkinnon hän suoritti keväällä 2020 Jarno Heikkilän johdolla. Tällä hetkellä hän opiskelee Tampereen ammattikorkeakoulussa musiikkipedagogiksi toista vuotta, opettajanaan Janne Malinen.
Tuotanto: Tampereen Tuomiokirkkoseurakunta ja Tampere Guitar Festival (TGF), yhteistyössä Tampereen ammattikorkeakoulu (TAMK)
IN ENGLISH
Fanni Palmanto (b. 1998) is studying music pedagogy and vocal arts at Tampere University of Applied Sciences. Previously, she has graduated from Tampere Conservatoire in 2020. Her teachers are Satu Sippola and Hanna-Leena Haapamäki.
Jussi Sippola (b. 1997) is a guitarist originally from Oulu, Finland. Sippola started his guitar studies in Madetoja Music High School under the guidance of Andrei Zelenski. From there, he continued his studies at the Oulu Conservatoire where he graduated in 2020. Currently he is studying music pedagogy at Tampere University of Applied Sciences with guitarist Janne Malinen.
Production: Tampere Cathedral Parish and Tampere Guitar Festival, in collaboration with Tampere University of Applied Sciences