To | Thu 10.6.2021 • EUROSTRINGS ARTIST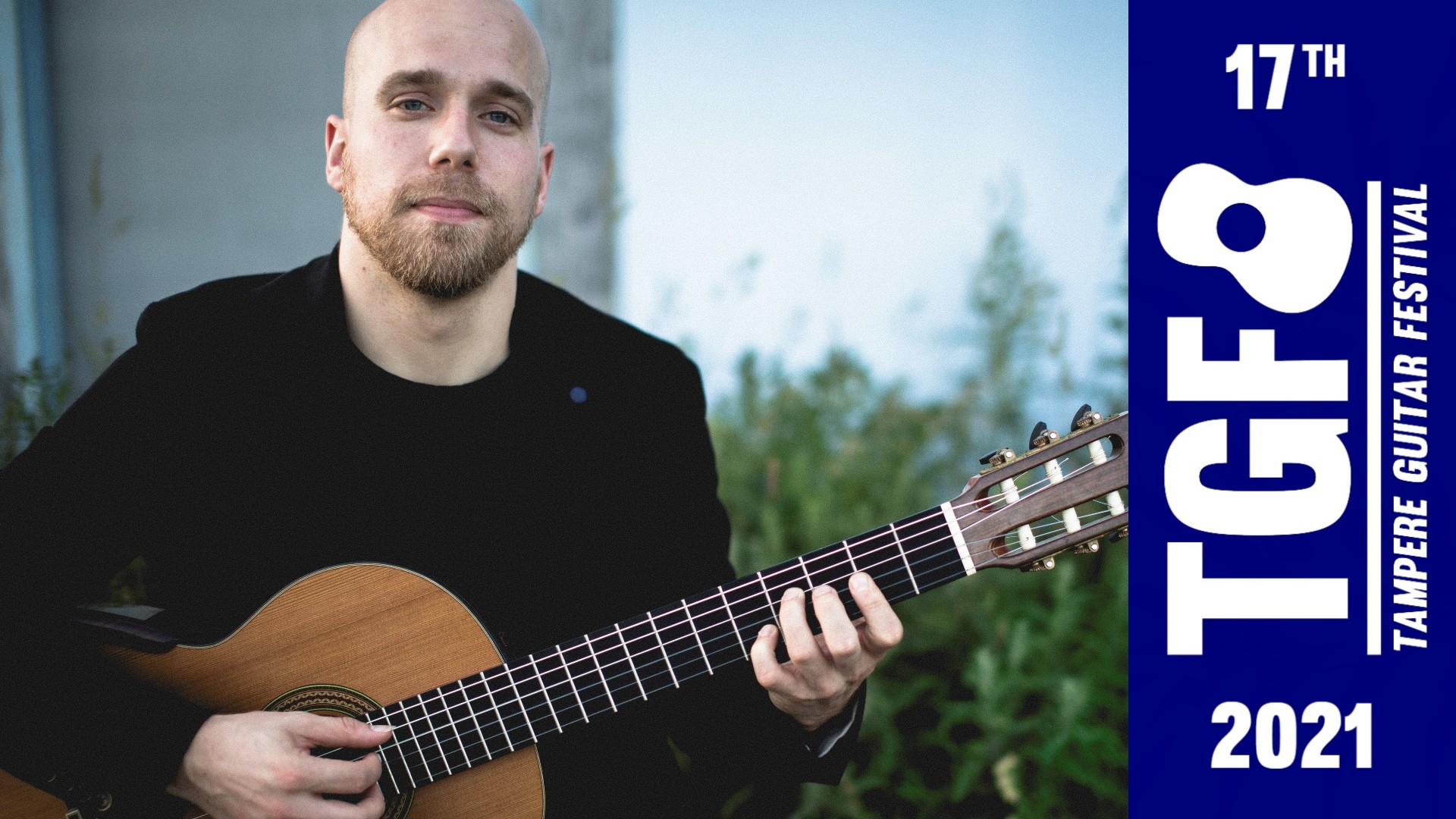 Steve Cowan (CAN)
Genre: Classical • 19:00 (CET+1 / UTC+3) • Online concert
SUOMEKSI (IN FINNISH)
Kanadalainen Steve Cowan on newfoundlandissa syntynyt kitaristi. Hänen opettajiinsa kuuluvat muun muassa Sylvie Proulx, David Leisner ja Jérôme Ducharme. Cowanilla on tutkinnot Memorial- ja McGill-yliopistoista sekä Manhattan School of Musicista. Vuodesta 2019 lähtien Cowan on toiminut kitaransoitonopettajana Montréalin McGill-yliopiston Schulich School of Musicissa. Hän on voittanut palkintoja kymmenessä eri kansallisessa ja kansainvälisessä kilpailussa, kuten ensimmäisen palkinnon Tallinnan kitarakilpailussa, jonka myötä hänestä tuli EuroStrings-artisti.
Cowan on julkaissut useita albumeja. Classical Guitar Magazine mainitsee Cowanin olevan aikansa parhaita klassisia kitaristeja arvioidessaan hänen debyyttialbumiansa Pour guitare (McGill Records, 2016), joka koostuu yksinomaan kanadalaisesta musiikista. Vuonna 2019 hän julkaisi toisen levynsä, Arctic Sonatan (EMEC discos) sekä kanadalaisesta musiikista koostuvan albumin, FOCUS (Analekta, 2019), duoparinsa Cicchillittin kanssa. Heidän seuraava levytyksensä, Impressions intimes (Analekta, 2021), sisältää alkuperäisiä sovituksia eri säveltäjien teoksista.
Cowan on esiintynyt yksin sekä erilaisissa kokoonpanoissa Kanadassa, Yhdysvalloissa ja Euroopassa kantaesittäen useita sävellyksiä. Kamarimuusikon roolissa Cowan esiintyy säännöllisesti montréalilaisen jousiyhtyeen, Forestaren, kanssa. Vuonna 2022 hän konsertoi Uudessa-Seelannissa huilisti Hannah Darrochin kanssa ja Kanadassa kitaristi Adam Cicchillittin kanssa.
IN ENGLISH
The Canadian guitarist Steve Cowan has performed as a soloist and in ensemble throughout Canada, the United States and Europe. His debut album of Canadian music, Pour guitare (McGill Records, 2016), helped to establish him as 'one of Canada's top contemporary classical guitarists' (Classical Guitar Magazine). In 2018–2019, Cowan made his concerto debut with Ensemble del Arte in Germany, his New York solo recital debut, and released his second solo recording Arctic Sonata (EMEC discos). As a chamber musician, Steve Cowan performs regularly with Forestare, a Montréal-based string ensemble; in 2022, he will tour New Zealand with flutist Hannah Darroch, as well as the Canadian Prairies with guitarist Adam Cicchillitti. The Cowan–Cicchillitti duo has premièred 15 new works and released an album of Canadian music titled FOCUS (Analekta, 2019); their next recording, Impressions intimes (Analekta, 2021), features original arrangements of Debussy, Ravel, Mompou and Tailleferre.
Steve Cowan has won awards at ten national and international competitions, including First Prize at the Tallinn Guitar Competition in Estonia. Originally from St. John's, Newfoundland, Steve Cowan holds degrees from Memorial University, the Manhattan School of Music and McGill University. His teachers include Sylvie Proulx, David Leisner and Jérôme Ducharme. Since 2019, Steve Cowan has been a guitar instructor at Schulich School of Music of McGill University in Montréal.