La | Sat 10.6.2023 @ 14:00
Sibelius-Akatemian kitaristit lavalla | Sibelius Academy guitarists
Genre: Classical

Kesto | Duration XX • Väliaika | Interval 20 min • Numeroimattomat paikat | Unnumbered seats
Klassinen kitara | Classical guitar:
Sebastian Ampuja
Mark Reid Bulatovic
Cristian-Andrei Dohanici
Joonatan Jokela
Teuvo Taimioja
Linda Svacinová
Eetu Yrjänä
Joonas Jääskeläinen
Ville Saarenpää
Harmonikka | Accordion:
Tampereen konservatorio | Tampere Conservatoire, Pyynikkisali
F.E. Sillanpäänkatu 9, Tampere
Tämä konsertti ääni- ja videotaltioidaan.
Katso maksuton striimaus | Watch the free concert stream: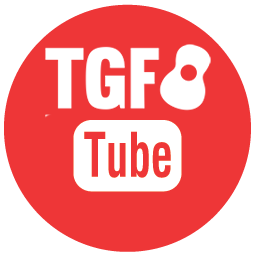 Ohjelma / Program
Johann Kaspar Mertz (1806-1856): Bardenklänge op. 13 — Sebastian Ampuja
Vicente Asencio (1908–1979): Collectici Itím — Mark Reid Bulatovic

II. La Joia
III. La Calma
IV. La Gaubanca

Mauro Giuliani (1781-1829): Grande Ouverture Op. 61 — Cristian-Andrei Dohanici
Hans Werner Henze (1926-2012): Royal Winter Music II — Joonatan Jokela
Nuccio D'Angelo (1955-): Due Canzoni Lidie* — Teuvo Taimioja
Arvo Pärt (1935-): Für Alina* — Teuvo Taimioja
Federico Mompou (1893-1987): Suite Compostelana (1962) — Linda Svacinová

1. Preludio
3. Cuna
6. Muiñeira

Fernando Sor (1778-1839): Etude Op.35 No.17 D-major — Eetu Yrjänä
Mauro Giuliani (1781-1829): 6 variations on 'I bin a Kohlbauern Bub', Op.49 — Eetu Yrjänä
Mario Castelnuovo-Tedesco (1895-1968): 24 Caprichos de Goya Op. 195 — Joonas Jääskeläinen

No 1, Francisco Goya y Lucientes, Pintor
No 18, El sueño de la razón produce monstruos

Dušan Bogdanović (1955-): 5 Romances — Kiia-Maria Piispa (accordion) & Ville Saarenpää (guitar)

Adagio espressivo
Moderato
Lento malinconico
Allegro ritmico
Maestoso e lirico
*Arrangement: Teuvo Taimioja
Artistiesittely
Sibelius-Akatemian kitaraluokka juhlii 55-vuotista taivaltaan ja tänä vuonna esittäytyy Tampere Guitar Festivalilla! Ohjelmassa kuullaan kitaramusiikin klassikoita sekä uudempia teoksia soolo- ja kamarimusiikkikokoonpanoille.
Sibelius-Akatemian kitaraluokassa opiskelee tällä hetkellä 21 kitaristia, joista kolme nuorisokoulutuksessa. Tampereen konsertissa kuullaan niin nuorimpien kuin musiikin maisterin opintoja viimeistelevien kitaristien esityksiä.
Viime aikoina kitaraluokka on esiintynyt Suomen lisäksi myös Oslossa ja Roomassa. Kitaraluokan opettajina toimivat Ismo Eskelinen, Andrzej Wilkus, Petri Kumela ja Janne Malinen. Tänä lukuvuonna mestarikursseja kitaraluokalle ovat antaneet mm. Lorenzo Micheli, Matteo Mela, Giampaolo Bandini, Massimo Felici, Eva Beneke ja Otto Tolonen.
Ville Saarenpää (s. 1999) on Vihdistä kotoisin oleva kitaristi. Hän on opiskellut kaksi vuotta musiikin kandidaatiksi Sibelius-Akatemian klassisen musiikin osastolla opettajanaan Andrzej Wilkus. Laajan soolo-ohjelmiston lisäksi, hän haluaa tällä hetkellä laajentaa kamarimusiikkiohjelmistoaan.
Kiia-Maria Piispa (s. 2001) on Miehikkälästä lähtöisin oleva harmonikkataitelija. Hän on juuri valmistumassa musiikin kandidaatiksi Sibelius-Akatemian klassisen musiikin osastolta opettajanaan Matti Rantanen. Taiteilijana häntä kiinnostaa soolo-ohjelmiston lisäksi erityisesti kamarimusiikki. Harmonikan lisäksi Kiia-Maria opiskelee urkujen soittoa Olli Porthanin oppilaana.
Linda Svacinová aloitti kitaransoiton 7-vuotiaana Itä-Helsingin musiikkiopistossa. Opettaja Miika Snåren innoittamana hän haki Sibelius-Akatemialle ja aloitti opintonsa siellä Andrzej Wilkuksen johdolla syksyllä 2020. Musiikki on aina ollut lähellä sydäntä. Tapahtumien järjestäminen ja eri taidemuotojen yhdistäminen on alkanut kiinnostaa viime vuosina. Esikoiseventti Collusion toteutettiin helmikuussa 2023 ystäväkolmikolla. Tapahtumassa yhdistyivät maalaustaide, kitaramusiikki ja elektroninen tanssimusiikki.
Joonatan Jokela on vuonna 1999 syntynyt vaasalainen kitaristi. Joonatan aloitti musiikin opiskelun 8 vuoden ikäisenä, ja ammatillisen uransa vuonna 2018, jonka jälkeen hän on esiintynyt lukuisilla festivaaleilla ja myös orkesterisolistina Vaasan kaupunginorkesterin kanssa. Joonatanin vahvuuksia muusikkona ovat esimerkiksi hänen todella laaja ymmärryksensä musiikista, voimakkaat sointivärilliset ja dynaamiset kontrastit, suuri tekninen osaaminen ja erittäin kattava esiintymis- ja improvisointikokemus. Joonatan on opiskellut Sibelius-Akatemiassa vuodesta 2018 lähtien, ensin Andrzej Wilkusin ja nykyään Ismo Eskelisen luokalla. Joonatan valmistui kandidaatin opinnoistaan vuonna 2021 parhailla mahdollisilla arvosanoilla. Tämän lisäksi Joonatan on osallistunut monien tunnettujen muusikoiden, esimerkiksi Lorenzo Michelin ja Tilman Hoppstockin mestarikursseille. Joonatan on myös Kujeilevat-kvartetin perustajajäsen.
Eetu Yrjänä (s.2001) opiskelee klassista kitaraa Sibelius-Akatemian solistisella linjalla Ismo Eskelisen johdolla. Opintonsa hän on aloittanut Janne Malisen opilla Pakilan musiikkiopistossa, sekä jatkanut Malisella päästyään Sibelius-Akatemian nuorisokoulutukseen. Lukuisten ulkomaisten maestrojen, kuten Marcin Dyllan, Lorenzo Michelin ja Lukasz Kuropaczewskin mestarikursseilla ja työpajoilla antamat tiedonjyväset ovat vahvistaneet Yrjänän taiteellista kyvykkyyttä. Hän on myös ollut aktiivinen useissa eri kamarimusiikkikokoonpanoissa ja opiskellut kamarimusiikkia opettajinaan mm. Marko Ylönen, Teppo Koivisto, Antti Tikkanen ja Petri Aarnio. Viime vuosina Yrjänä on konsertoinut ahkerasti ja esiintynyt Sibelius-Akatemian konserttien lisäksi mm. Riihimäen kesäkonsertit -festivaalin ja Kantakaupungin kitarakonsertit -yhdistyksen konserteissa. Kesäkuussa 2019 Yrjänä palkittiin Tampereen kitarafestivaalin kitarakilpailun nuorten sarjan toisella palkinnolla sekä 'vuoden lavaleijona' -palkinnolla. Hänen taiteellista työtään on tukenut mm. Suomen kulttuurirahasto.
Teuvo Taimioja on monipuolinen kitaristi, joka haluaa tutkia musiikin rajapintoja ja mahdollisuuksia eri tyylilajeissa. Taimioja on ollut perustamassa Kitara Nova -festivaalia.2022 Taimioja palkittiin 3. Sijalla North East Scotland Classical guitar music award kilpailussa. 2023 Martin Weliuksen muistosäätiö päätti antaa Taimiojalle tunnustusapurahan. Konsertoinnin lisäksi Taimioja opettaa Luoteis-Helsingin musiikkiopistossa. Musiikin lisäksi hän rakastaa koirien rapsuttelua ja shakin peluuta
Mark Reid Bulativić on kitaristi Sloveniasta ja Skotlannista. Esiintyjänä hän on kiinnostunut kutsumaan muita luovia käytäntöjä osaksi klassisen kitaran konserttikokemusta - improvisaatio ja nykymusiikki ovat hänen päämenetelmiään tai taiteellisia ilmaisukeinojaan, mutta hän yrittää aina pysyä espanjalaisen klassisen kitaran perinteessä.
Joonas Jääskeläinen on 21-vuotias, kuopiolaislähtöinen kitaristi. Hän on esiintynyt mm. Turun kitarafestivaaleilla ja saavuttanut ensimmäisen sijan Tampereen kitarafestivaalin yhteydessä järjestetyssä Nuorten kitarakilpailussa vuonna 2019. Jääskeläinen on osallistunut lukuisille mestarikursseille, joista mainittakoon Tilman Hoppstock, Alberto Mesirca ja Lorenzo Micheli. Lisäksi hän on opiskellut nykymusiikin improvisaatiota Anto Pettin johdolla. Tällä hetkellä Jääskeläinen opiskelee Sibelius-Akatemiassa Ismo Eskelisen luokalla.
Cristian Dohanici, perustutkinto-opiskelija Sibelius-Akatemiassa, on ollut onnekas saadessaan oppia kokeneilta opettajilta, kuten Wilkus Andrzejilta ja Ismo Eskeliseltä. Mauro Giulianin sävellykset muuttavat nerokkaasti kitaran eläväksi ilmentymäksi täydellisestä italialaisesta oopperatuotannosta. Tekemällä musiikista helpommin lähestyttävää laajemmalle yleisölle aikana, jolloin se oli lähinnä etuoikeutettujen harvojen nautittavissa, Giulianin teokset ovat erityisessä ja arvostetussa asemassa Cristin ohjelmistossa.
Sebastian Ampuja (s.2003) on Jokioisilta lähtöisin oleva kitaristi. Ampuja aloitti kitaransoiton opiskelun vuonna 2013 Lounais-Hämeen Musiikkiopistossa Annamari Porjamon opetuksessa. Myöhemmin hän siirtyi Patrik Kleemolan opetukseen, jolla suoritti ensimmäiset syventävät opintonsa. Ampuja aloitti Sibelius-Akatemiassa opiskelunsa 2022 syksyllä, opettajanaan Petri Kumela.
Artist presentation
The classical guitar class of Sibelius Academy celebrates its 55-year history this year and performs at Tampere Guitar Festival! The concert consists of both classics of guitar music and new pieces for solo recital and chamber music.
Today, The Sibelius Academy guitar class consists of 21 guitarists, three of which are in youth education. Performances from the young and those finishing their master's degrees alike will be heard.
Lately the guitar class has performed in Finland and abroad in Oslo and Rome. Ismo Eskelinen, Andrzej Wilkus, Petri Kumela and Janne Malinen are the teachers of the class. This academic year the students have received master classes from Lorenzo Micheli, Matteo Mela, Giampaolo Bandini, Massimo Felici, Eva Beneke and Otto Tolonen to name a few.
Ville Saarenpää (b. 1999) is a Guitarist from Southern Finland. He has studied for two years as a Bachelor of Music at the Sibelius Academy's Classical Music Department under Andrzej Wilkus. In addition to a wide solo repertoire, he also wants to expand his chamber music repertoire
Kiia-Maria Piispa (b. 2001) is an accordionist from south-east Finland. She is about to graduate this summer with a Bachelor of Music degree from the Sibelius Academy's Classical Music Department under prof. Matti Rantanen's tutelage. As an artist, she is interested in chamber music in addition to solo repertoire. Kiia-Maria is also studying organ playing with prof. Olli Porthan.
Linda Svacinová started playing the guitar at the age of seven at the East Helsinki Music Institute. Inspired by her teacher Miika Snåre she applied to the Sibelius Academy and started her studies there with Professor Andrzej Wilkus in 2020. Music has always been close to her heart. In recent years her interest in organizing events and combining different art forms has grown. Her debut event Collusion, an art exhibition with guitar and electronic dance music took place in February 2023 which she organized with her friends.
Joonatan Jokela is a Finnish guitarist born in 1999. Talented in music since he was little, Joonatan started his guitar studies at the age of 8 and during his professional career, which started in 2018, Joonatan has performed in many festivals during his career and also as soloist with the Vaasa City Orchestra. Some of Joonatan's greatest strengths as a musician and guitarist are his vast understanding of different styles and types of music, strong dynamic and timbral contrasts, a fantastic technical understanding of the instrument, and an extensive performing experience and skills in improvisation. Since 2018, Joonatan has studied in the Sibelius Academy under professors Andrzej Wilkus and Ismo Eskelinen and graduated from his Bachelor's studies with the highest possible marks in 2021. Additionally, Joonatan has participated in many masterclasses of renowned guitar professors, such as Lorenzo Micheli, Tilman Hoppstock and Matteo Mela. Joonatan is also a founding member of the Kujeilevat Guitar Quartet.
Eetu Yrjänä (b. 2001) is studying classical guitar at the Sibelius Academy under the guidance of Ismo Eskelinen. He began his studies with Janne Malinen at the Pakila Music Institute and continued with Malinen when he was accepted into the Sibelius Academy's youth education program. Knowledge gained from master classes and workshops with numerous foreign maestros, such as Marcin Dylla, Lorenzo Micheli, and Łukasz Kuropaczewski, has strengthened Yrjänä's artistic ability. He has also been active in several chamber music ensembles and studied chamber music with teachers such as Marko Ylönen, Teppo Koivisto, Antti Tikkanen, and Petri Aarnio. In recent years, Yrjänä has been performing extensively, appearing not only in concerts of his school but also at the Riihimäki Summer Concerts Festival and Kantakaupungin kitarakonsertit Association's concerts for instance. In June 2019, Yrjänä was awarded second prize in the youth category of the guitar competition in Tampere Guitar Festival. His artistic work has been supported by the Finnish Cultural Foundation.
Teuvo Taimioja is a multifaceted guitarist, who wants to explore musical surfaces and possibilities in different styles. He is founder and one of the artistic directors of the KitaraNova-festival. In 2022, Taimioja got third prize at the North East Scotland classical guitar music award competition. In 2023, Martin Welius foundation decided to give Taimioja recognition award. Besides playing concerts, he also teaches at Luhmo. In addition to guitar playing, Teuvo loves petting dogs and playing some good chess.
Mark Reid Bulativić is a guitarist from Slovenia and Scotland. As a performer, he is interested in inviting other creative practices to be part of the classical guitar concert experience - improvisation and contemporary music are his main methods or artistic means of expression, but he always tries to stay in the Spanish classical guitar tradition.
Joonas Jääskeläinen is a 21-year-old guitarist. He has performed, for example, in Turku Guitar Festival and won the first prize in The Youth Category of The Tampere Guitar Competition in 2019. Jääskeläinen has attended several masterclasses, of which shall be mentioned Tilman Hoppstock, Alberto Mesirca and Lorenzo Micheli. Furthermore, he has studied contemporary improvisation with Prof. Anto Pett. Presently, Jääskeläinen studies at Sibelius-Academy in Ismo Eskelinen's class.
Cristian Dohanici, an undergraduate student at the Sibelius Academy, has been fortunate to learn from experienced mentors like Wilkus Andrzej and Ismo Eskelinen. Mauro Giuliani's compositions brilliantly transform the guitar into a vibrant embodiment of a complete Italian opera production. By making music more accessible to a wider audience during a time when it was predominantly enjoyed by the privileged few,
Sebastian Ampuja (b. 2003) is a guitarist originally from Jokioinen. Ampuja begun his guitar studies in 2013 at Lounais-Hämeen Musiikkiopisto with Annamari Porjamo as a teacher. Later he continued his studies with Patrik Kleemola with who he did his first advanced studies. Ampuja started studying at Sibelius Academy in autumn of 2022, with Petri Kumela as a teacher.
LIPUT | TICKETS
Ennakko | In advance
PRIORITY 18 €
STANDARD 12 €
ECONOMY 8 €
Ovelta | At the door

Lipputyypit | Ticket range

PRIORITY = mesenaattilippu, pääsy saliin ensimmäisenä | Priority boarding
STANDARD = peruslippu | basic ticket
ECONOMY = TGF:n jäsen, opiskelija, eläkeläinen, työtön, alle 16–vuotias, ase- tai siviilipalvelusta suorittava (alennukseen oikeuttava dokumentti esitettävä lipuntarkastuksen yhteydessä) | TGF member, student, pensioners, unemployed, conscript and person in non-military service (eligibility for discount must be proven at the door)

Hinnat sis. palvelumaksut | Prices include service fees
Ennakkomyynti päättyy 2 h ennen konsertin alkua | Available in advance until 2 hours before the concert
Lippuja myydään myös ovelta, mikäli konsertti ei ole loppuunmyyty | Tickets are available also at the door, if the concert is not sold out
KYSELY | SURVEY
Vastaa kyselyyn ja voita festaripassi 2024! | Fill in the survey and win a festival pass 2024!
• Livetilaisuuksien kävijäkysely | Survey for live events:

• Verkkokonserttien kävijäkysely | Survey for online concert: