Su | Sun 13.6.2021 • Album release concert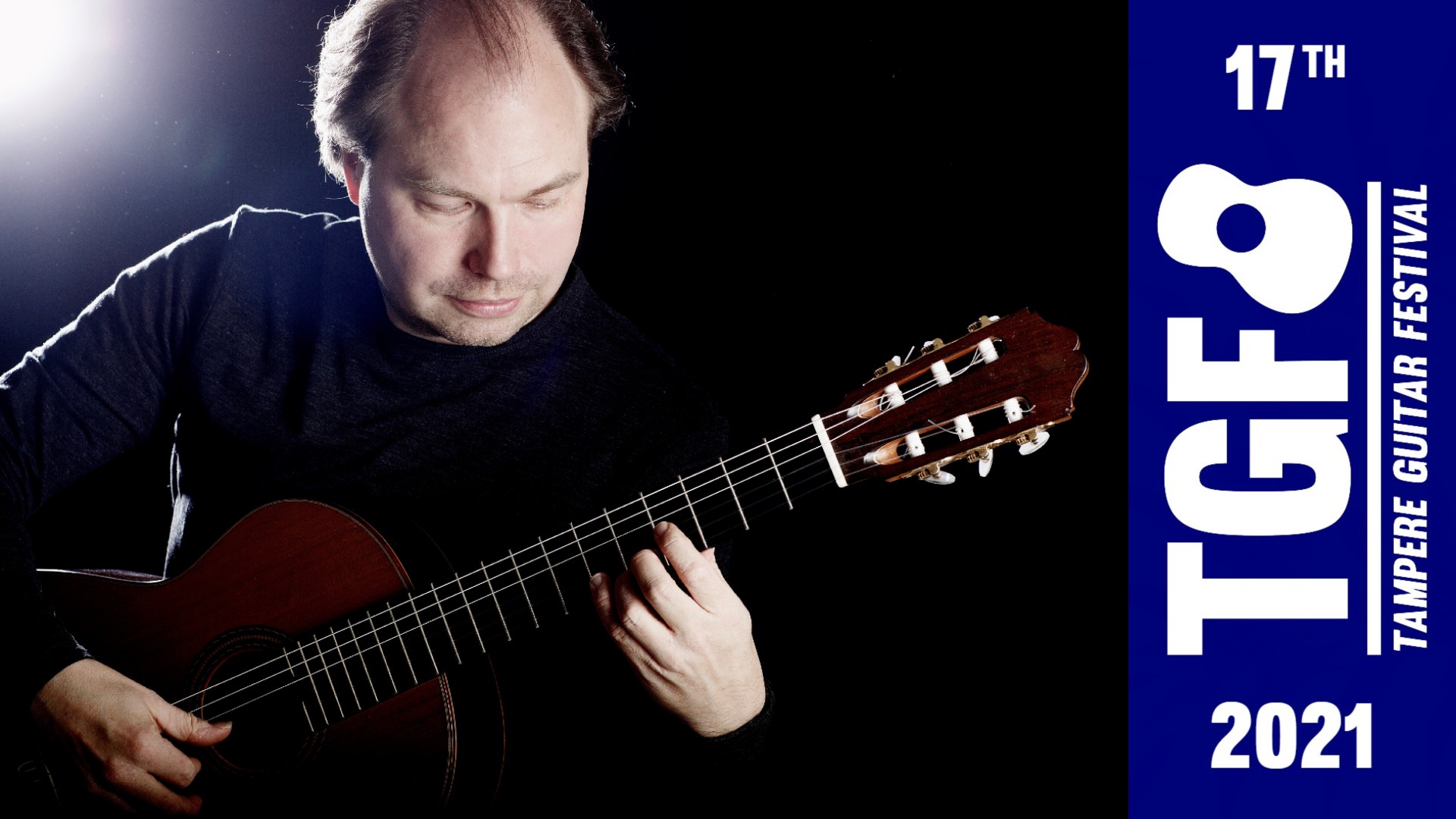 Osmo Palmu (FIN)
Genre: Classical • 19:00 (CET+1 / UTC+3) • Online concert
LIVE STREAM FROM TAMPERE!
Host: Tomi Tolvanen, Festival Director
SUOMEKSI (IN FINNISH)
Osmo Palmu on palkittu useissa kansallisissa ja kansainvälisissä kilpailuissa. Palkintosijoille hän on yltänyt K. V. Leino -kilpailussa, F. Sor -kilpailussa Roomassa, Forum Gitarre -kilpailussa Wienissä ja Leo Brouwer -kilpailussa Tampereella. Vuonna 2005 hän valmistui Sibelius-Akatemiasta opiskeltuaan Timo Korhosen ja Jukka Savijoen johdolla Suomessa sekä Olivier Chassainin johdolla Pariisissa.
Tässä konsertissa julkaistavalla levyllä kuullaan Palmun sovittama kansansävelmistä kitarakappaleiksi muokattu "Suite on Finnish traditional themes" sekä sävellyksinä
"Muunnelmia P.J. Hannikaisen teemasta", "Preludi (Pielisjärven
kirkonkellot)"sekä "Kareliana". Espanjalaista musiikkia kuullaan kitarasoolojen muodossa. Ajattomassa kokonaisuudessa soivat monen eri aikakauden
kerrostumat. Levyn ja konsertin kappaleiden sommittelu on kuin vanhan vinyylilevyn kahdella eri puoliskolla, jossa pimeämmän B-puolen sävyt ovat A-puoliskoa tummemmat.
IN ENGLISH
Osmo Palmu has been awarded in several competitions such as K. V. Leino Competition, F. Sor Guitar Competition in Rome in 2002, the Forum Gitarre in Vienna in 2002 and the Leo Brouwer Competition in Tampere, Finland in 1998. In 2005 he obtained a Master's degree after studying with Timo Korhonen and Jukka Savijoki at the Sibelius Academy and with Olivier Chassain in Paris.
Palmu enjoys playing music from all periods. He loves finding new ways and sounds to play both classics and new repertoire which can also be heard on his albums. Palmu has released "Recital Español" (Alba-Records) in 2011 and "Estudio sin luz'' in 2017. His latest album will be released in this album release concert. It consists of Finnish and Spanish music.
Liput | Tickets
Ilmaiskonsertti YouTubessa ja Facebookissa. Halutessasi voit ostaa vapaaehtoisen konserttilipun tai useampia (á 2 €) tai tukea tapahtumaa maksamalla yhdistyksen jäsenmaksun tai liittymällä kannatusjäseneksi.
> Siirry verkkokauppaan
Free concert on YouTube and Facebook. Do you want to support the event? Feel free to buy one or more optional concert tickets (á 2 €) or become a member or supporting member of TGF.
> Click to online store
Katso | Watch