PE/FRI 10.6.2022 klo 19 • Nocturnal Farewells


Göran Fröst & Jacob Kellermann (SWE)
Genre: Classical • 19:00 • Numeroimattomat paikat | Unnumbered seats
Göran Fröst, alttoviulu | viola
Jacob Kellermann, kitara | guitar
Tampereen konservatorio | Tampere Conservatoire, Pyynikkisali
F.E. Sillanpäänkatu 9, Tampere
Katso maksuton striimaus | Watch the free concert stream:
Ohjelma / Program
Benjamin Britten (1913-1976): Lachrymae op. 48 for viola and guitar (arr. Kellermann)
Tommie Haglund (1959-): Beyond Farewell for solo guitar*, In memory of Julian Bream
John Dowland (1563-1626): Lachrimae Pavane for solo guitar
Benjamin Britten (1913-1976): Nocturnal op. 70 for solo guitar
Tauko / Interval 20 min
Franz Schubert (1797-1828): Sonata in A minor "Arpeggionne" for viola and guitar (arr. Kellermann)
Hugo Alfven (1872-1960): Romans, "Shepherd-girls dance" for viola and guitar (arr. Kellermann/ Fröst)
*Finnish premiere
Suomeksi (In Finnish)
Göran Fröst
Göran Fröst on yksi tämän hetken kiinnostavimmista pohjoismaisista alttoviulisteista. Esiintymiset solistina sekä kamarimuusikkona ovat vieneet hänet useisiin merkittäviin konserttisaleihin sekä Euroopassa että Japanissa. Vuonna 2020 julkaistu albumi Nordic Connections on Fröstin debyytti sooloartistina.
Fröst on myös innokas nykymusiikin tulkitsija. Vuodesta 2007 lähtien hän on ollut osa KammarensembleN-nykymusiikkiyhtyettä, joka on julkaissut monia albumeita sekä kantaesittänyt useita teoksia konserttikiertueilla. Fröst on ollut myös orkesterimuusikkona Euroopan kamariorkesterissa. Hän on työskennellyt pääalttoviulistina BBC:n Walesin kansallisorkesterissa vuosina 2011-2014 ja Ruotsin kamariorkesterissa vuodesta 2016. Vuodesta 2011 lähtien Fröst on opettanut Tukholman kuninkaallisessa musiikkikorkeakoulussa.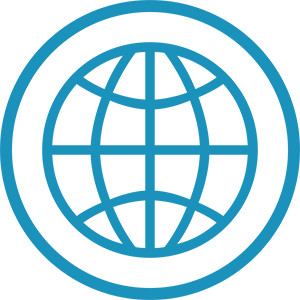 Jacob Kellermann
Ruotsalaista Jacob Kellermannia voidaan pitää yhtenä Pohjoismaiden näkyvimmistä ja monipuolisimmasta kitaristeista. Tukholmassa syntynyt Kellermann aloitti kitaransoiton 8-vuotiaana. Sittemmin hän opiskellut useissa Euroopan maissa. Hän suoritti maisterintutkintonsa Münchenissä professori Franz Halaszin opastuksessa vuonna 2011.
Kellermann on esiintynyt sekä Ruotsissa että kansainvälisesti muun muassa eri orkesterien solistina. Vuonna 2020 hän sai kunnian esiintyä Nobel-palkintogaalassa. Kellermann on äänittänyt uransa aikana kolme kriitikoiden ylistämää albumia. Hänen kolmas albuminsa palkittiin Grammis-palkinnolla vuonna 2020 sekä valittiin Dagens Nyheter-lehden toimesta vuoden parhaaksi klassiseksi albumiksi.
"A guitarist that I have so far only heard in five-star performances"
- Martin Nyström, Dagens Nyheter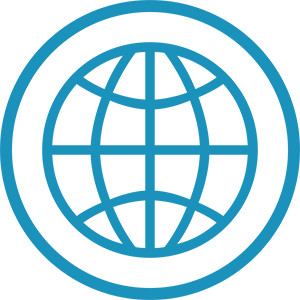 In English
Göran Fröst
Göran Fröst is one of the most interesting Scandinavian violists of today. Performances as a soloist and chamber musician have taken him to some of the most prominent concert halls throughout Europe and Japan. The album Nordic Connections, released in 2020, marks Fröst's debut as a solo recording artist and has been well-received by the press.
Fröst is also a keen interpreter of contemporary music and has had many pieces written for him. Since 2007, he has been a member of KammarensembleN which is a prominent Swedish contemporary music ensemble. As part of this ensemble Fröst has contributed to numerous recordings, premieres and tours in the field of contemporary music. As an orchestral musician Fröst regularly plays with the Chamber Orchestra of Europe. He has worked as the principal violist for BBC National Orchestra of Wales from 2011 to 2014 and the Swedish Chamber Orchestra since 2016. From 2011, Fröst has taught at the Royal College of Music in Stockholm.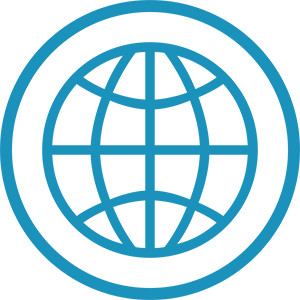 Jacob Kellermann
Jacob Kellermann has established himself as one of Scandinavia ́s most visible and versatile guitarists, with a varied repertoire of concertos, solo works and chamber music. Born in Stockholm, he began his guitar studies at the age of eight. Kellermann has studied in Sweden, Spain, the Netherlands and Germany. He received his "Meisterklasse Diplom" under professor Franz Halasz at the Hochschule für Musik in Munich in 2011.
Kellermann has performed in several major venues both in Sweden and abroad. He has taken part in numerous festivals and as a soloist, he has worked with orchestras all around the world. In 2020, Jacob performed at the official award ceremony of the Nobel Prize, an honor bestowed to a select few Swedish musicians.
Kellermann has recorded three albums on the label BIS records. His third album, focusing on Spanish guitar concertos, was released in December 2020 to much critical acclaim and was awarded a Swedish Grammy for the best classical album of the year as well as being chosen as the classical record of the year by Sweden's largest daily newspaper Dagens Nyheter.
"A guitarist that I have so far only heard in five-star performances"
- Martin Nyström, Dagens Nyheter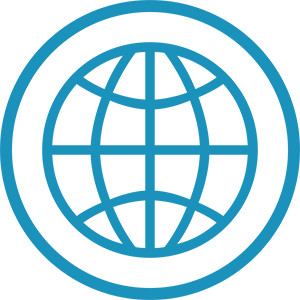 Lisäksi | In addition
Klassisen kitaransoiton mestarikurssi | Classical guitar master class, Jacob Kellermann
17:00 Luento | Lecture: "Franz Schubert and the role of the guitar in the Biedermeier era", Jacob Kellermann
Aika ja paikka | Date and location: 11.6.2022, Tampere Conservatoire
Liput | Tickets
Ennakko | In advance 18/15 €, ei palvelu- tai toimitusmaksua (ennakkomyynti sulkeutuu konserttia edeltävänä päivänä | Available until the day before the concert)
Ovelta | At the door 20 €


Kysely | Survey
Vastaa kyselyyn ja voita festaripassi 2023! | Fill in the survey and win a festival pass 2023!
• Livetilaisuuksien kävijäkysely | Survey for live events: https://q.surveypal.com/Kavijakysely-2022
• Verkkokonserttien kävijäkysely | Survey for online concert: https://q.surveypal.com/Virtuaalitapahtumat-2022