KE/WED 8.6.2022 klo 19 • Award Concert

Ema Kapor (SRB)
Genre: Classical • 19:00 • Numeroimattomat paikat | Unnumbered seats
Tampereen konservatorio | Tampere Conservatoire, Pyynikkisali
F.E. Sillanpäänkatu 9, Tampere
Katso maksuton striimaus | Watch the free concert stream:
Ohjelma / Program
Domenico Scarlatti (1685-1757)

Sonata K. 213
Sonata K. 491

Manuel Ponce (1882-1948): Folia Variations
Tauko / Interval 20 min
Johann Sebastian Bach (1685-1750): Sonata BWV 1001
Leo Brouwer (1939-): Sonata no. 1
SUOMEKSI (IN FINNISH)
Ema Kapor on syntynyt Belgradissa, jossa hän valmistui Stanković-musiikkikoulusta opiskeltuaan Boris Đujićin opastuksessa. Myöhemmin hän suoritti kahden vuoden opinnot Koblenzin kansainvälisessä kitara-akatemiassa Saksassa. Vuonna 2021 Kapor suoritti kandidaatintutkintonsa Kölnin musiikki- ja tanssiyliopistossa. Tällä hetkellä hän opiskelee maisterintutkintoa varten professori Joaquin Clerchin opastuksella Robert Schumann-yliopistossa Düsseldorfissa.
Kapor on voittanut yli 40 palkintoa kansallisissa ja kansainvälisissä kitarakilpailuissa ympäri Euroopan. Hän on esiintynyt soolona useissa Euroopan maissa, mutta on myös kokenut yhtyesoittaja. Vuonna 2019 Kapor valittiin Eurostrings-artistiksi ja vuonna 2021 hän voitti José Tomás Villa de Petrer -kitarakilpailun Espanjassa, joka järjestettiin yhteistyössä Tampere Guitar Festivalin kanssa nimellä 2 in 1 Classical Guitar Online Competition. Tämä konsertti on osa Kaporin saamaa palkintoa ja samalla myös hänen ensimmäinen esiintymisensä Suomessa.
IN ENGLISH
Ema Kapor was born in Belgrade, where she graduated from Stanković Music School having studied with Boris Đujić. Afterwards, she completed two years of study at the Koblenz International Guitar Academy, Germany with Hubert Käppel. In 2021, she successfully attained her Bachelor diploma at the University of Music and Dance in Cologne, also in the class of Professor Hubert Käppel. Currently, she is studying for a master's degree at the University of Music and Media "Robert Schumann" in Düsseldorf, in the class of Professor Joaquin Clerch.
At national and international guitar competitions, Kapor has won more than 40 prizes. She has given solo concerts in different parts of Europe, and is also an experienced ensemble player. In 2019, Kapor was selected to be an EuroStrings artist and in 2021 she won the José Tomás Villa de Petrer Guitar Competition which was organised in collaboration with Tampere Guitar Festival under the name 2 in 1 Classical Guitar Online Competition. This concert is a part of the prize received by Kapor and also her first time performing in Finland.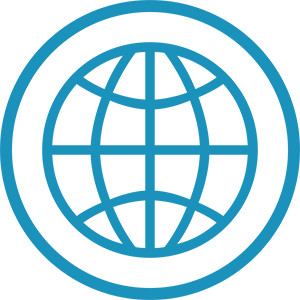 Liput | Tickets
Ennakko | In advance 18/15 €, ei palvelu- tai toimitusmaksua (ennakkomyynti sulkeutuu konserttia edeltävänä päivänä | Available until the day before the concert)
Ovelta | At the door 20 €


Kysely | Survey
Vastaa kyselyyn ja voita festaripassi 2023! | Fill in the survey and win a festival pass 2023!
• Livetilaisuuksien kävijäkysely | Survey for live events: https://q.surveypal.com/Kavijakysely-2022
• Verkkokonserttien kävijäkysely | Survey for online concert: https://q.surveypal.com/Virtuaalitapahtumat-2022