LA/SAT 11.6.2022 klo 19 • Unheard Masterpieces

Carlo Marchione (ITA)
Unheard Masterpieces - looking for hidden pearls of our repertoire
Genre: Classical • 19:00 • Numeroimattomat paikat | Unnumbered seats
Tampereen konservatorio | Tampere Conservatoire, Pyynikkisali
F.E. Sillanpäänkatu 9, Tampere
Ohjelma / Program
Ferdinand Rebay (1880-1953): Sonate in einem Satz

Allegro, ma no troppo
Allegro molto (scherzando)
Adagio (molto)
Frisch bewegt
Eduardo Sainz de la Maza (1903-1982):

Evocación Criolla
Homenaje a la guitarra (Preludio)
Georg Philipp Telemann (1681-1767): Fantasy n:o 2 & 3* (for flute without continuo)
Väliaika / Interval 20 min
Mauro Giuliani (1781-1829): 6 Grandi Variazioni op.112
Fernando Sor (1778-1839): Fantaisie Elegiaque op.59, á la mort de Madame de Beslay


Andante Largo
Marche Funebre
* Arrangement: Carlo Marchione
Suomeksi (In Finnish)
Carlo Marchione on ollut viimeisten 30 vuoden aikana näkyvä hahmo kitarakentällä. Hän on voittanut useita merkittäviä kansainvälisiä kilpailuja. Marchione on esiintynyt soolokitaristina, orkesterien kanssa ja kamarimusiikkiyhtyeissä. Nykyään hän työskentelee professorina ja pitää mestarikursseja eri puolella Eurooppaa. Lisäksi hän esiintyy monilla eurooppalaisilla festivaaleilla. Vuonna 2017 hänet palkittiin pedagogisista ansioistaan Golden Guitar -palkinnolla. Nyt Marchione saapuu ensivierailulleen Suomeen.
Italialainen Marchione aloitti kitaransoiton 10-vuotiaana ja jatkoi opintojaan synnyinkaupunkinsa konservatoriossa vuonna 1976, josta hän valmistui kitaristi Mario Gangin opastuksella vuonna 1983. Marchionen uran aikana lukuisat säveltäjät ovat tehneet hänelle teoksia ja hän on myös itse saanut kiitosta versioistaan Georg Philipp Telemannin viulufantasioista.
In English
Carlo Marchione, winner of seven major prizes at international competitions, has been part of the leading group of classical guitarists of the last 30 years. Carlo has performed as a solo guitarist, with orchestras and chamber music ensembles. Nowadays, he is a professor and regularly leads master classes at various European Conservatoires as well as being a regular guest at festivals throughout Europe. For his outstanding contribution to the development of the guitar, in 2017 he has been awarded with one of the most prestigious international prizes for the didactic, the Golden Guitar.​ This concert is Marchione's first performance in Finland.
He started taking guitar lessons from the age of 10 by master L. Cauzzo, and later on with L. Gallucci. In 1976, he entered the local Conservatorio Santa Cecilia in his native town. There he studied with master Mario Gangi, graduating with honours in 1983. Besides that, he has inspired several composers to write pieces for him. Marchione has been highly praised by the press for his editing of Violin Fantasies 12 by Georg Philipp Telemann, which was released as a CD and a music book.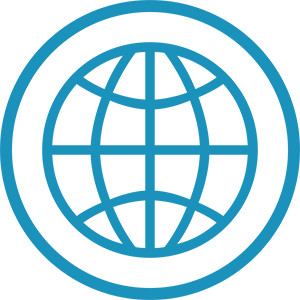 Lisäksi | In addition
Klassisen kitaransoiton mestarikurssi | Classical guitar master class, Carlo Marchione
17:00 Luento | Lecture: "Fernando Sor's Fantasie Elegiaque within symbolism and hidden love messages. Why is it so important to know them?", Carlo Marchione
Aika ja paikka | Date and location: 10.6.2022, Tampere Conservatoire
Liput | Tickets
Ennakko | In advance 18/15 €, ei palvelu- tai toimitusmaksua (ennakkomyynti sulkeutuu konserttia edeltävänä päivänä | Available until the day before the concert)
Ovelta | At the door 20 €


Kysely | Survey
Vastaa kyselyyn ja voita festaripassi 2023! | Fill in the survey and win a festival pass 2023!
• Livetilaisuuksien kävijäkysely | Survey for live events: https://q.surveypal.com/Kavijakysely-2022
• Verkkokonserttien kävijäkysely | Survey for online concert: https://q.surveypal.com/Virtuaalitapahtumat-2022