TO|THU 6.6.2019 klo 19 • DOLCE AMOROSO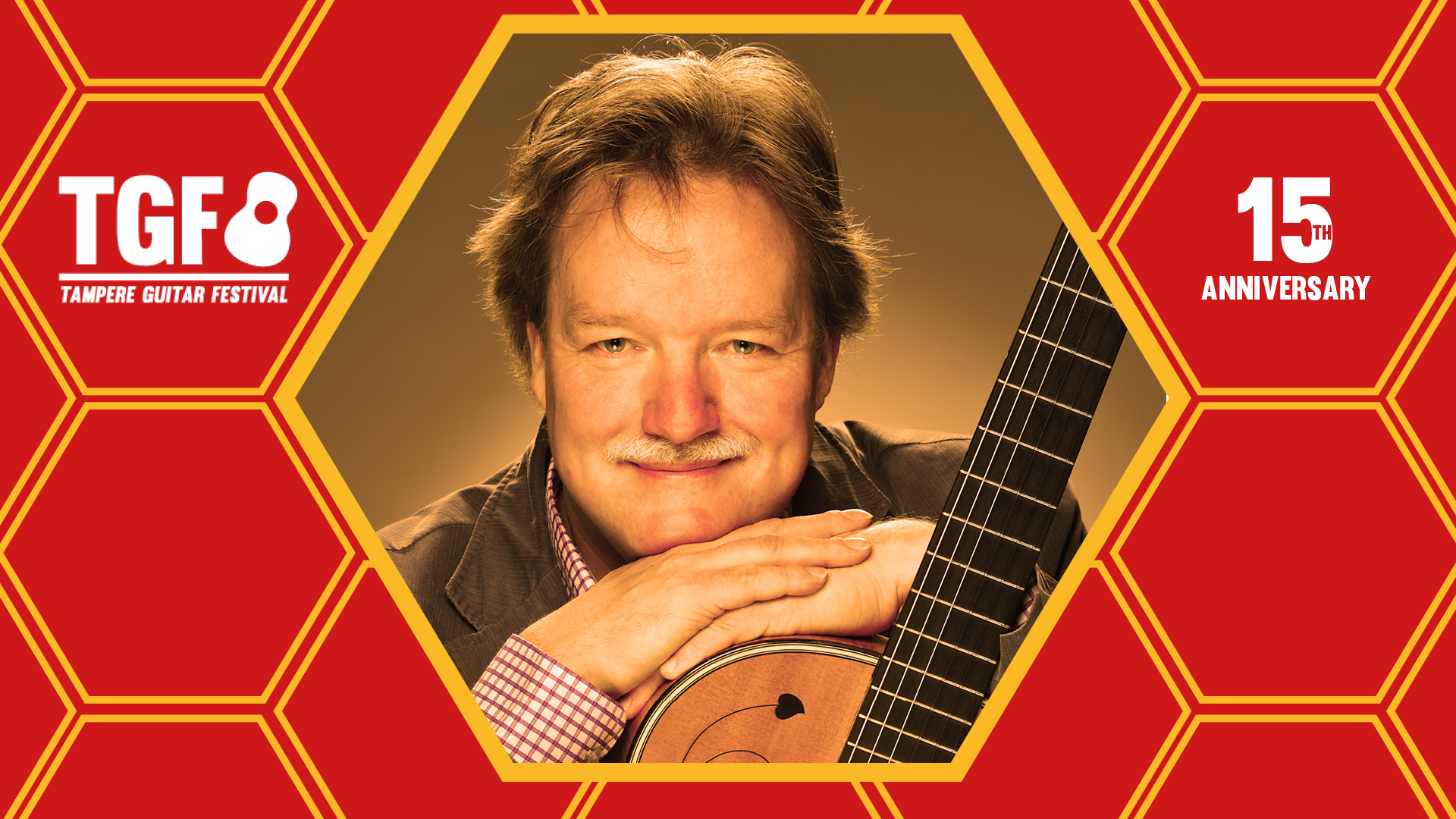 Timo Korhonen (FIN)
Classical • 19:00~20:30 (break 20 min) • Numeroimattomat paikat | Unnumbered seats
Kangasala-talo | Kangasala Hall
Kuohunharjuntie 6, Kangasala
Timo Korhonen on maailmalla tunnustettu klassisen kitaran mestari, joka hyödyntää soittimen mahdollisuuksia monipuolisesti. Korhosen soitossa yhdistyvät tulkinnallinen vapaus, voimakkuus ja rikas äänenvärien käyttö. Eri aikakausien teoksia esittäessään hän pureutuu erityisesti tyylinmukaiseen esittämiseen. Kangasalan konsertissaan Korhonen soittaa muun muassa säveltäjien Hosokawa, Tiensuu, J.S. Bach, Brouwer, Schwitters ja Takemitsu teoksia. Mukana on myös moderneja versioita Beatles-klassikoista Michelle ja Yesterday.
Korhonen on konsertoinut laajalti eri puolilla maailmaa, kuten Berliinissä, Lontoossa, Wienissä, Pariisissa, Tokiossa, Chicagossa, Torontossa, Pietarissa, Buenos Airesissa, Havannassa, Los Angelesissa ja Hong-Kongissa. Soolokonserttien lisäksi hän on soittanut usean orkesterin solistina muun muassa Esa-Pekka Salosen, Sakari Oramon, Osmo Vänskän ja usean muun tunnetun kapellimestarin johdolla. Korhonen on kantaesittänyt yli 70 teosta, joista yhtenä merkittävimpänä kuubalaisen Leo Brouwerin hänelle omistama Helsinki-konsertto vuodelta 1992.
-------
Timo Korhonen is one of the most versatile proponents on his instrument in the world. Freedom of interpretation, bearlike strength and richness of sound are components of his deep-rooted artist persona. Korhonens interpretations are natural, strong in contrast and uncompromising in their aim at reprodusing the content of a composition in as true manner as possible and with the profound understanding of its style.
He has performed in more than 30 countries, at venues in Berlin, London, Vienna, Paris, Tokyo, Chicago, Toronto, St. Petersburg, Madrid, Buenos Aires, Havana, Los Angeles, Hong Kong and at the Schleswig-Holstein Music Festival among others. He has appeared with orchestras under Esa-Pekka Salonen, Sakari Oramo, Osmo Vänskä, Leif Segerstam, Jukka-Pekka Saraste, Susanna Mälkki, Tuomas Hannikainen, Joseph Swensen, Hannu Lintu and John Storgårds.
Timo Korhonen made his début at the age of 14 and began his international career at the age of 17 when he became the youngest ever winner of the guitar category in the ARD competition in Munich. He has studied with Oscar Ghiglia, Seppo Siirala and Pekka Vesanen. Korhonen's repertoire includes the entire core repertoire written for his instrument. He has premiered more than 70 new works, and composers such as Magnus Lindberg, Leo Brouwer and Toshio Hosokawa have written works for him. From 1998 to 2008 Timo Korhonen was the artistic director of the international GUITARISTIVAL competition and festival, and from 1998 to 2000 he was the artistic director of the Suomenlinna Culinary Concerts in Helsinki. Currently he works as a Docent at the Turku Music Academy. From January 2005 to the end of June 2007 he worked as guest professor at the Luigi Cherubini Conservatory in Florence. He was teacher at the Sibelius Academy in 1989-1999. His several students have won dozens of prizes in international competitions.
Korhonen records regularly for the Ondine label. His recordings have been acclaimed by critics and have received several awards. For example, the disk containing Concerto of Helsinki, written for Timo Korhonen by Leo Brouwer, with the Tampere Philharmonic conducted by Tuomas Ollila (Hannikainen), won the Cannes Classical Award 2003 (ODE 979-2). Timo Korhonen plays guitars built by "Weissgerber" (Richard Jakob) in 1925, 1928 and 1930 and a guitar built by Brian Cohen in 1996.
Ohjelma | Program
Toshio Hosokawa: Sakura, from Ancient Japanese Songs (2004)
Lennon/McCartney/Takemitsu: Michelle, Yesterday
Jukka Tiensuu: Dolce Amoroso (1977)
Johann Sebastian Bach, (Arr. T. Korhonen): Partita, BWV 1013
Leo Brouwer: La Espiral Eterna (1971)
Kurt Schwitters: Finale, teoksesta Ursonate (1928-32)
Toru Takemitsu: In the Woods (1995)
Info
Konsertissa ei ole äänentoistoa | Concert is without amplification
Bussikyyditys 10 € (meno-paluu) - Lähtö klo 18:20 Pyynikintorin laidalta Tampereen Musiikkiakatemian edestä ja paluu konsertin jälkeen samaan paikkaan. Kyyti suositellaan ostettavaksi ennakkoon - matkan voi maksaa myös bussissa, ellei se ole loppuunmyyty. | Shuttle bus 10 € - departure at 18:20 from Tampere Music Academy.
Yhteistyössä | In Association with
Liput | Tickets
Ennakko | In advance 22/18 €
Ovelta | At the door 25 €