fri 10 june 2016 • off club @ telakka
Tom Lumen (HUN) • guitar
Genre: fingerstyle
Hungarian Tom Lumen is a great entertainer and connects with his fans exceptionally. As well as being a remarkable solo guitarist, his charming personality and joyful stories instantly grabs the full attention of the audience. His performances are characterized by intimacy and interaction, as well as virtuosity and cheerfulness.
His single instrument evokes the sound of an entire band with his dynamic playing style. His fingerstyle playing technique allows him to perform various musical elements simultaneously that would normally be played by several band members: bass, harmonic accompaniment, melody, rhythm and drum beats.
In his diverse program, energetic and pleasing songs are interwoven with romantic harmonies. Besides the impressive and distinctive sound of his own compositions, he plays well-known favourites by famous musicians and bands such as Queen, Nat King Cole, The Beatles, Billy Idol.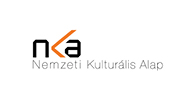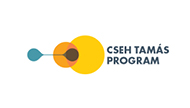 Trio Pal Mundo (RUS/CUB)
Arthur Bochkivsky (RUS) • acoustic guitar
Vladimir Shalnev (RUS) • electric bass
Yoel Gonzalez (CUB) • percussions
Genre: world music
Trio Pal Mundo project is based on cooperation of three completely different famous musicians: classical guitarist Arthur Bochkivsky, bass guitarist Vladimir Shalnev and Cuban percussionist Yoel Gonzalez. The band is at the forefront of the crossover scene and executes complex multifaceted music marked improvisatory diversity and virtuosity of all its members.
Band repertoire contains classical music and original works. The synthesis principle of style peculiarities of African, Cuban and Brazilian folk as well as European classical music forms the basis of trio's creative work. Originally Solo Guitar Works of Villa-Lobos, Leo Brouwer, Roland Dyens and Marco Pereira put to music by Trio Pal Mundo are being saturated with rhythms, intonations and tone colours inherent to the cultures of Asia, Africa, Latin America, jazz, funk and rock. Trio represents three different schools supplementing each other and bringing together. Unique musical content and sounding of the band arouse interest of both classical school adherents and modern music admirers.
INFO
-