MASTER CLASSES 2018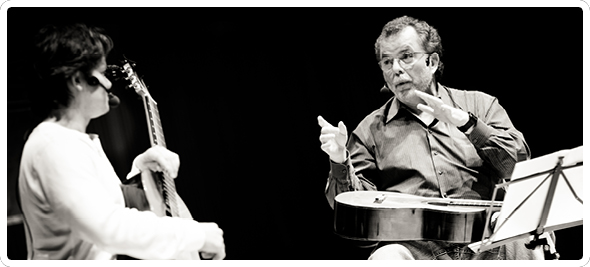 International master classes for classical guitar students and professionals take place now for the 14th time. You may participate either as a solo player or with a chamber music group. Common language in lessons is English.
>> Register now for master classes <<
TIME AND LOCATION
• June 4-8, 2018 Varala Sports Institute
• June 8-9, 2018 Tampere Hall
INFO
Opening and ending
You may choose to have one ore more master class lessons. Please make sure you arrive to the venue minimum one hour before your scheduled lesson. If you choose to accommodate yourself at Varala Sports Instutute with other students and teachers, please inform us when you will arrive to Tampere and Varala.
Guitar Orchestra by Leo Brouwer
All master class students are welcome to play also in Guitar Orchestra under guidance of Leo Brouwer. The orchestra has daily rehearsals from June 4th to 8th. Participation is free of charge.
Performances
Some of the students have a chance to perform solo or chamber music work at the Leo Brouwer concert on June 8th 2018, and naturally in the orchestra in the same concert. Please feel free to propose us which work of Leo Brouwer you would like to perform.
Practicalities
Please be prepared for all kinds of weather. June in Finland may vary between sunny +30 C and rainy +5 C. Bring clothes suitable for performing and also for both indoor and outdoor activities. If you have any special needs or allergies, please let us know in advance.
Accommodation
Master class students have several options how to accommodate themselves. You may book a room at Varala Sprorst Institute with all meals during June 4th - 8th. If you choose to stay only few nights or stay in other place, please have a look at our listing for Where to stay.
We are looking for families providing home accommodation. If you are interested into this, please let us know about in your registration. We cannot guarantee home accommodation to any of the studets.
INQUIRIES
Tomi Tolvanen, Festival Director
Tel: +358 (0)44 5633 949
E-mail: tomi [a] tgf.fi
PRICES & REGISTRATION
Early bird pricing: 1st lesson 65 € and extras 55 € until March 1st. Prices from March 2nd are 70/60 €. Write your request for teacher when registrating.
Leo Brouwer master class Sat June 9th 2018: Active 100 €, Listener 20 €. Active players will be chosen amongst all the applicants.