MA|MON 3.6.2019 klo 19 • CLASSICAL GUITAR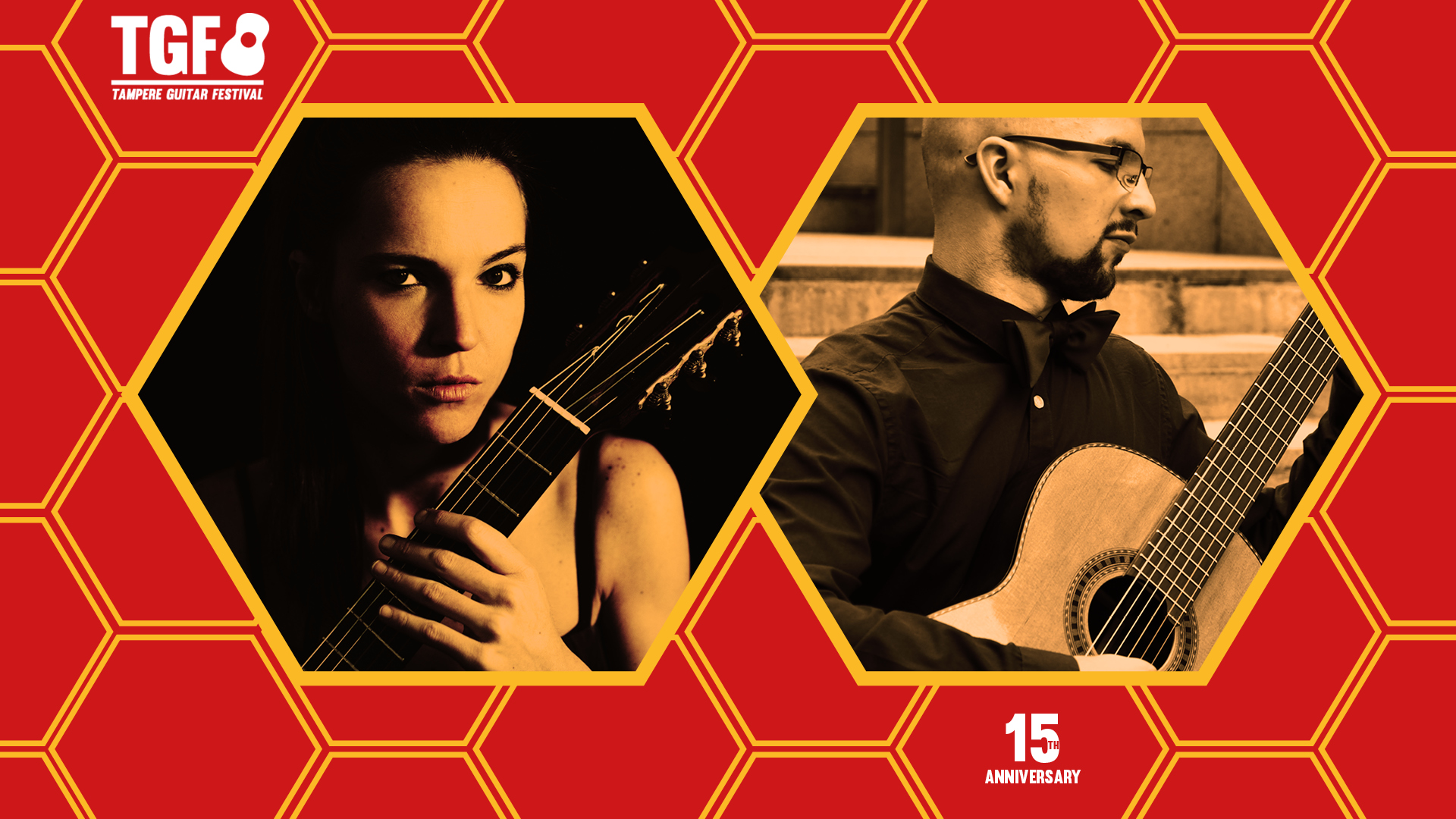 Giulia Ballaré (ITA), Tomasz Radziszewski (POL)
Classical • 19:00~20:30 (break 20 min) • Numeroimattomat paikat | Unnumbered seats

Tampereen Musiikkiakatemia | Tampere Music Academy, Pyynikkisali
F.E. Sillanpäänkatu 9, Tampere
Giulia Ballaré (ITA)
Giulia Ballaré graduated with the maximum grade from the conservatory in Novara with M° Guido Fichtner. At present, she is attending a Master's Degree course with M° Paolo Pegoraro at Kunst Universitaet Graz.
She is considered one of the most promising soloists of her generation. She has won more than twenty-five prizes in international competitions including 1st prize as Ciudad de Coria - Spain, Omis Guitar Fest - Croatia, Forum Gitarre Wien - Austria, Villa de Aranda - Spain, Comarca del Contado - Spain, Mottola – Italy. In 2013 she released her first album with the label dotGuitar titled "Lirically Spain". She has been invited to perform in prestigious venues, such as the National Forum of Music in Wroclaw, Concert Hall of Gnessis in Moscow, Gosser Ehrbar Saal in Wien, the Aula Magna of University "La Sapienza" in Rome, the Hall of Mirrors in Bratislava, Kurfurstliches Schloss of Koblenz and many others.
Tomasz Radziszewski (POL)
Tomasz Radziszewski is a student of Karol Lipiński Academy of Music under the direction of prof. dr hab. Piotr Zaleski. He participated in numerous masterclasses including ones with Marco Tamayo, Łukasz Kuropaczewski, Marek Pasieczny, and many more.
Tomasz was awarded by the President of Zielona Góra city for his artistic achievements. He has won a lot of prizes at national and international competitions in Europe including 1st prize as a soloist at Tallinn Guitar Festival, Tczew International Guitar Competition, Kielce Nationwide Guitar Competition, and Trzęsacz International Guitar Competition. He has recorded a CD with Monika Konik in guitar duo in 2014 with easy pieces for students of elementary schools composed by Zdzisław Musiał, a guitar teacher in Międzyrzecze (Poland). Tomasz Radziszewski is also a singer and a composer. He has composed pieces for guitar solo, guitar ensemble, guitar trio with clarinet and violin, for a duo with clarinet, for string quartet, string orchestra.
Ohjelma | Program
Giulia Ballaré (ITA)
Joaquín Turina: Fantasia Sevillana
José Antonio: Sonata para guitarra
Leo Brouwer: La Gran Sarabanda
Mario Castelnuovo-Tedesco: Capriccio Diabolico "Omaggio a Paganini" op. 85
Tomasz Radziszewski (POL)
Michael Praetorius: Four dances
Joaquin Rodrigo: Invocacion y danza
Johann Sebastian Bach: Largo BWV 1005
Mauro Giuliani: Rossiniana n:o 4
Info
Konsertissa ei ole äänentoistoa | Concert is without amplification
Lähetetään suorana | Live stream at TGF YouTube
Yhteistyössä | In Association with
Liput | Tickets
Ennakko | In advance 18/16 €
Ovelta | At the door 20 €